:: SambungBelajar ::
Sunday, May 12, 2013 | Sunday, May 12, 2013 |
0 comments
weeehuuuuu..................! da lama xtulis blog ni, suram je tgok entry lama..... huhu.... apa yang aku buaat skang ea?? hehe... aku sedang melanjutkan pelajaran kat UiTM di hatiku laaaaa... aku lepasan post dip. so..... aku masuk degree ni tros gi sem3, lompat! lompat! yeahhhh! bidang yang aku ambik ni ramai orang xtau.... soooo.... bila orang tanye, "kos library? belajar ape jer??" helllloooooooooooo peopleeeee!!!! HOW WE AS LIBRARIAN CAN GET MANAGE A TRILION-TRILION-TRILION OF BOOK AT LIBRARY TO EASY USE BY U OOLLLS. atau korang ni xpenah g library? mengaku sajalah berapa ramai sangat la orang kat Malaysia ni yang sedar kewujudan library.. even aku pun kalau xdapat kos ni maybe aku xkan pernah jejak library kot.... hihihi..... sokay. u olllss dimaafkan :) wish me luck at my kos ni...!
ThankYou.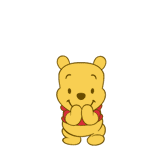 glitter-graphics.com
Old things | New things